With more than 30 years spent in the electrical cable industry, we can apply our proven expertise to the design and manufacture of your spiral cables.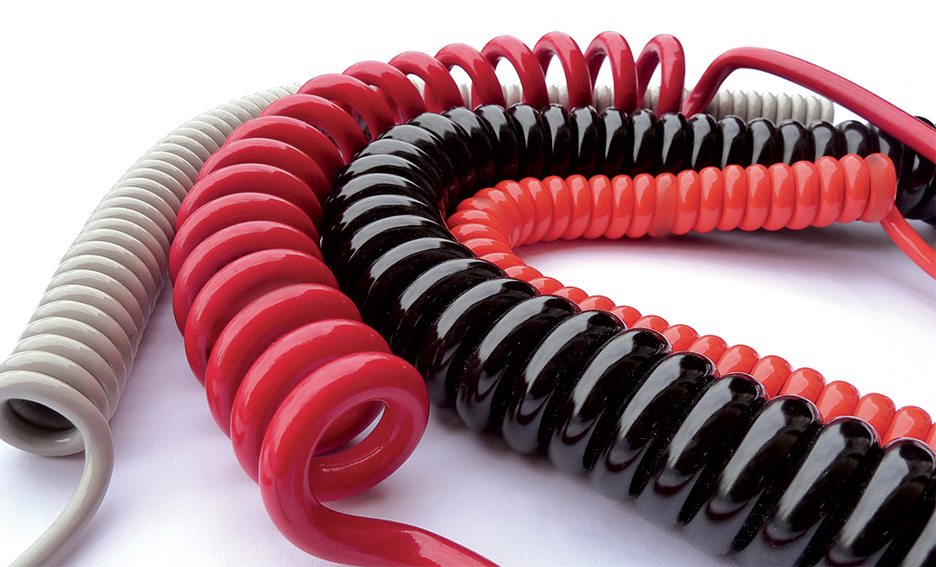 In order to deliver technical products that meet the constraints of your applications in terms of elastic memory and wear of life, our Design Office manufactures the electrical cable that will make up your spiral cable in advance.
The materials used for the insulation, sleeving, core and strand assemblies are carefully chosen to ensure the production of high-quality helical cables.
The cables are transformed into spirals in our coiling workshop where the machinery has been specially designed to perfectly meet the technical constraints of the coiling process.
Our coiled cords are used throughout the world to power or remotely control mobile devices. They can be used to substitute reel systems or cable drag chains and can be twisted, bent and extended.